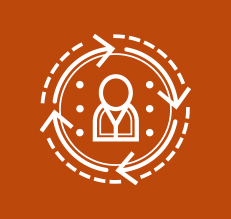 The SGMRO, along with 18 other NIH components, commissioned the National Academies of Sciences, Engineering, and Medicine (NASEM) to review current measures and the methodological issues related to measuring sex as a nonbinary construct, gender identity, and sexual orientation in surveys and research studies, in administrative settings, and in clinical settings. The report, Measuring Sex, Gender Identity, and Sexual Orientation, was released in March 2022 and the SGMRO considers it to be the most recent evidence-based foundation for advancing our work in field of sexual and gender minority data and measurement.
Using our Measurement & Data website, you will be able to access resources on recommended and validated measures for sexual orientation and gender identity (SOGI), along with guiding principles for data collection and recommendations for future measurement-related research provided by the 2022 NASEM report. The 2022 NASEM report recommendations are broadly applicable in a variety of settings or as a foundation for testing modifications or alternatives with special populations like youth or proxy reporting, and there may need to be minor adaptations for use across different contexts.
When implementing the NASEM recommended measures, or any questions on sexual orientation, gender identity, or sex characteristics, in situations where the user can directly respond to the questions without an interviewer or intermediary, they should know that, like most demographic data, it is voluntary. Where it is required to select an answer to progress, either in a self-report electronic health record where people enter their own information or a self-administered health survey or research, it's vital that the response options of "I don't know" and "prefer not to answer" be included.
Key Terms & Definitions from the NASEM Report
Before identifying measures to collect data related to sex, gender identity, and sexual orientation, it's important to understand and define the constructs being measured.