Past Webinars
Webinar #4: Intersections of Discrimination and the Prospective Mental Health of LGB Youth and Adults

Allen Mallory, PhD, Presidential Postdoctoral Scholar, The Ohio State University
March 31, 2021 – 1 p.m. to 2 p.m. Eastern – Via Webex
Abstract: Discrimination is a persistent risk factor for compromised mental health among sexual minority people. However, few studies examine the long-term implications of experiencing discrimination tied to multiple identities (e.g., race, gender, and sexual orientation) for the mental health of sexual minority youth and adults. In this talk, I will discuss the importance of intersectionality for thinking about minority stressors in diverse groups of sexual minority people, and present studies examining how discrimination tied to multiple identities was associated with the prospective mental health of sexual minority youth and adults. Three intersectional hypotheses regarding how multiple forms of discrimination intersect to impact the mental health of sexual minority people over time were tested and will be discussed: the additive, inuring, and multiplicative hypotheses. The implications of the research include thinking more deeply about how adolescence and young adulthood may be critical developmental periods when discrimination may have a stronger impact on mental well-being for sexual minority people, and future directions for research on intersectional minority stress and the health and well-being of sexual minority people.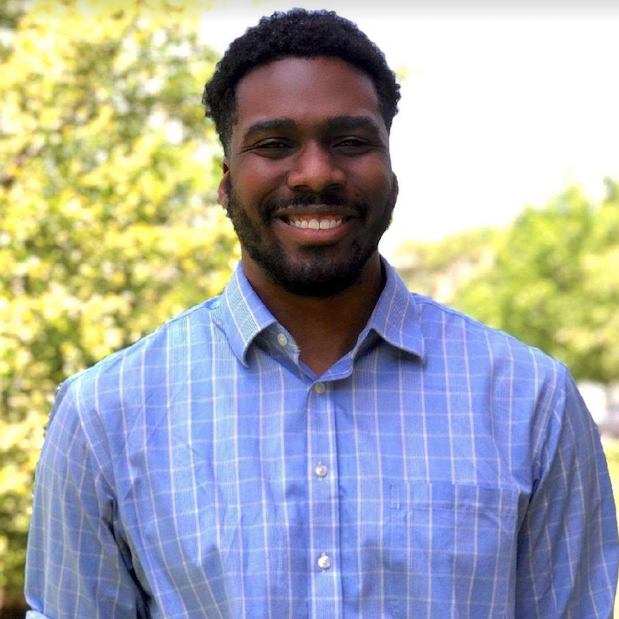 Speaker Biography: Allen Mallory is a Presidential Postdoctoral Scholar at The Ohio State University in the Department of Human Sciences. Allen received his Ph.D. from the University of Texas at Austin in Human Development and Family Sciences where he was also a trainee at the University of Texas Population Research Center. Allen's research takes an intersectional approach in understanding the health and well-being of sexual and gender minorities. Specifically, he studies how health disparities vary among and between sexual and gender minorities across multiple marginalized identities and how the processes tied to multiple identities, such as discrimination, intersect to affect health. Dr. Mallory was funded by an F31 (F31MH115608) to investigate how race, gender, and sexual identity discrimination were independent and overlapping in their prospective associations with mental health.
Webinar #3: Imaiyạchi: Transcending Historical Trauma and Living Ancestral Visions Imagined for Us - A Lecture on AI/AN Two-Spirit/SGM Health Research

Speaker: Karina L. Walters, MSW, PhD (Choctaw Nation of Oklahoma) - Professor and Katherine Chambers Hall University Scholar Co-Director, Indigenous Wellness Research Institute University of Washington, School of Social Work
December 17, 2020 – 1 p.m. to 2 p.m. Eastern – Via Webex
Abstract: American Indian community discourse suggests that historical trauma can potentially become embodied in risk behaviors and that these factors may play a significant role in present-day health inequities. Historical trauma, which consists of traumatic events targeting a community that cause catastrophic upheaval, has been posited by Native communities to have pernicious intergenerational effects through a myriad of mechanisms from biological to behavioral. Consistent with contemporary societal determinants of health approaches, the impact of historical trauma calls upon researchers to explicitly examine theoretically and empirically how these processes become embodied and identify how these factors affect the magnitude and distribution of health disparities. Moreover, consistent with our tribal systems of knowledge, it is critical that we identify health promotion approaches rooted in the strengths of our tribal knowledges and vision of life, wellness, and health held for us by our ancestors in designing health promotion interventions that are sustainable in indigenous communities. This presentation provides an overview of innovations in social epidemiological approaches to community-based intervention approaches to addressing historical trauma and transcending the trauma with a particular focus on American Indian and Alaska Native two-spirit/sexual and gender minority populations. Specifically, findings from an NIMH funded 7-site national study of Two-Spirit (LGBT) American Indians/Alaska Natives will be shared with a particular focus on examining the direct and indirect effects of historical trauma experiences on Two-Spirit mental and physical health. Methodological research challenges related to measurement and sampling will be highlighted with a particular emphasis on measuring intergenerational trauma and its effect on the present generation's mental and physical health. After briefly describing innovations in incorporating theories of Indigenous Peoples' health in designing and testing the historical trauma measure used in the Honor Project, this presentation will highlight theoretical innovation in creating culturally-specific health promotion models for behavioral change grounded in Indigenous ancient teachings and the vision that our ancestors held for us in transcending historical trauma.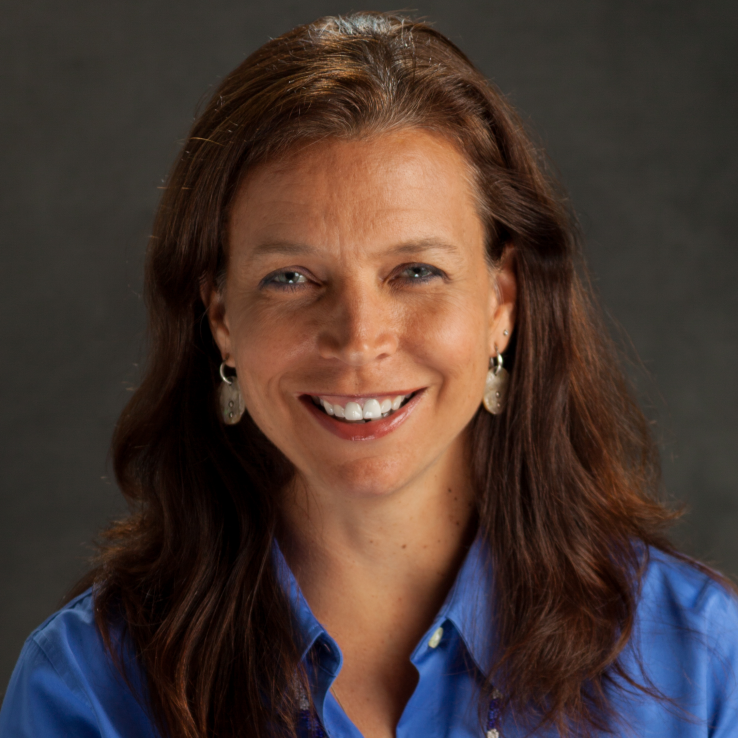 Speaker Biography: Karina L. Walters, an enrolled member of the Choctaw Nation of Oklahoma, is the Associate Dean for Research, the Katherine Hall Chambers Scholar, and the Co-Director and Principal Investigator of the Indigenous Wellness Research Institute (IWRI; NIMHD P60MD006909) at the University of Washington. IWRI is one of 16 National Institute of Minority Health and Health Disparities Comprehensive Centers of Excellence and one of two devoted to American Indian and Alaska Native (AIAN) research in the country. Dr. Walters has over 23 years of experience in social epidemiological research on the historical, social, and cultural determinants of health among AIAN populations as well as chronic disease prevention research (e.g., HIV, AOD, obesity). She has presented at over 350+ national and international conferences; was the first American Indian invited speaker for Wednesday Afternoon Lecture Series (WALS) at the NIH; and was a Fulbright scholar at the University of Auckland, New Zealand. Dr. Walters has served as Principal or co-Investigator on over 44 National Institute of Health (NIH) grants (22 as PI) from diverse NIH institutes, has personally mentored over 110 scholars from historically underrepresented populations including 57 AIAN scholars, and has participated in 16 national research training programs for underrepresented ethnic minority scholars. As the originator of the Indigenist Stress Coping Model, she utilizes this framework as well as decolonizing methodologies and community-based participatory approaches throughout her research endeavors. She received her B.A. (sociology) in 1987, her M.S.W. (clinical) in 1990, and her Ph.D. in 1995 all from the University of California, Los Angeles. After serving on faculty as an Assistant and Associate Professor at Columbia University School of Social Work (1995‐2001), she joined the University of Washington faculty in 2001. Prior to her career in academia, Dr. Walters practiced as a community-based psychotherapist and served as a Commissioner for the Los Angeles City/County American Indian Commission.
Webinar #2: Designing Sexual and Reproductive Health Research with and for Sexual and Gender Minority People

Speakers:
Heidi Moseson (she/her), PhD, MPH - Epidemiologist, Ibis Reproductive Health
Juno Obedin-Maliver (she/her), MD, MPH, MAS - Assistant Professor of Obstetrics and Gynecology, and Epidemiology and Population Health at Stanford University of School of Medicine, and Co-Director of The PRIDE Study
October 20, 2020 – 2 p.m. to 3 p.m. Eastern – Via Webex
Abstract: The ways in which we conduct research have implications for the quality of our data, and the inferences we can draw from those data. When participants feel respected, confident in and trusting of study investigators, and invested in the study topic, participants may be more likely to report complete and accurate data. One way that researchers can establish trust with participants is by designing research questions that resonate with participants' lived experiences. Sexual and reproductive health (SRH) research has done a poor job, however, of centering and including the experiences of sexual and gender minorities (SGM). As a result, much SRH research is limited by selection bias and misclassification bias that preclude a full understanding of the SRH needs and experiences of SGM people. Recognizing these potential biases and concerned about their impact on SRH data and participants, our interdisciplinary team of clinicians, researchers, and advocates set out to co-create a survey to improve the assessment of SRH experiences of SGMs. Nearly all perinatal, contraception, and abortion research to date has focused exclusively on individuals assigned female sex at birth (AFAB) who are presumed to be cisgender and heterosexual. We sought to fill in the gaps within available research and methodologies. The objective of this webinar is to describe the collaborative development of an electronic, quantitative survey co-created by interdisciplinary research and community advisory teams to improve the relevance, precision, and affirming nature of SRH research for SGMs.
Speaker Biographies: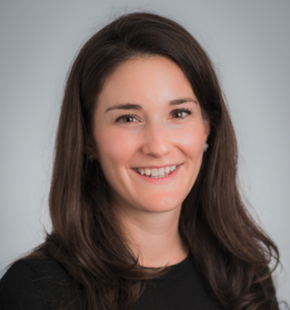 Heidi Moseson (she/her), PhD, MPH
Epidemiologist, Ibis Reproductive Health

Dr. Heidi Moseson is an Epidemiologist at Ibis Reproductive Health. Dr. Moseson is the Principal Investigator of the "Understanding the family planning needs and experiences of transgender, nonbinary, and gender-expansive people in the United States" study, a national, collaborative, multi-methods study of sexual and reproductive health priorities and experiences of TGE people assigned female or intersex at birth. Dr. Moseson's training and research portfolio focuses on identifying bias in sexual and reproductive health research, and in developing and testing new research tools to overcome these biases.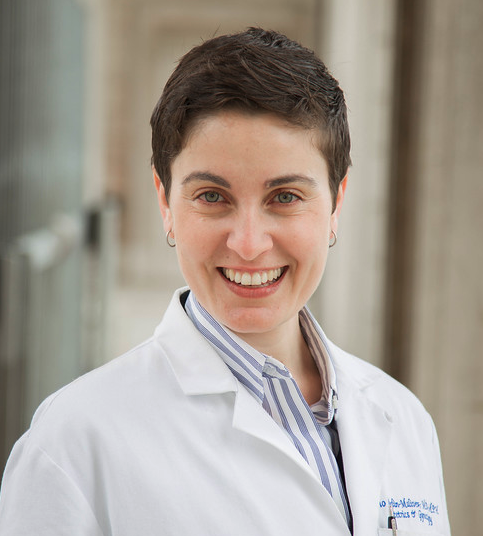 Juno Obedin-Maliver (she/her), MD, MPH, MAS
Assistant Professor of Obstetrics and Gynecology, and Epidemiology and Population Health at Stanford University of School of Medicine, and Co-Director of The PRIDE Study

Dr. Juno Obedin-Maliver is an Assistant Professor of Obstetrics and Gynecology as well as Epidemiology and Population Health at Stanford University School of Medicine who provides excellent clinical care and strives to advance scientific knowledge through her research.

Dr. Obedin-Maliver, is the Co-Director of The PRIDE Study (pridestudy.org), a multi-site online prospective longitudinal cohort of sexual and gender minority individuals based at Stanford. She also serves on the medical advisory board of the University of California San Francisco Center of Excellence for Transgender Health and is helping to author the next version (SOC8) of the World Professional Association for Transgender Health (WPATH) Standards of Care. Dr. Obedin-Maliver has also been active in health policy including involvement in helping to legally redefine consideration of sexually intimate partner status and to remove the Medicare Non-Coverage Determination ruling on gender-affirming surgeries.
Webinar #1: What will it take to create health equity for sexual and gender minority young people?

Brian Mustanski, PhD, Director, Northwestern Institute for Sexual and Gender Minority Health and Wellbeing
June 30, 2020 – 1 p.m. to 2 p.m. Eastern – Via Webex

Abstract: Health disparities among young people based on sexual orientation and gender identity are not going away. Recent studies have shown the size of the disparity in suicide attempts has not shrunk over the past 20+ years. HIV diagnoses have been continuing to increase among young men who have sex with men (MSM), while they decline in many other groups. In this talk, Dr. Mustanski will describe his research examining multi-level drivers of health disparities among young MSM and his program of research that uses community-engaged methods to create, test effectiveness, and now study the implementation of eHealth approaches to HIV prevention. The talk will conclude with a model of the multilevel changes that will be necessary to allow sexual and gender minority youth to have an opportunity to attain their highest level of health.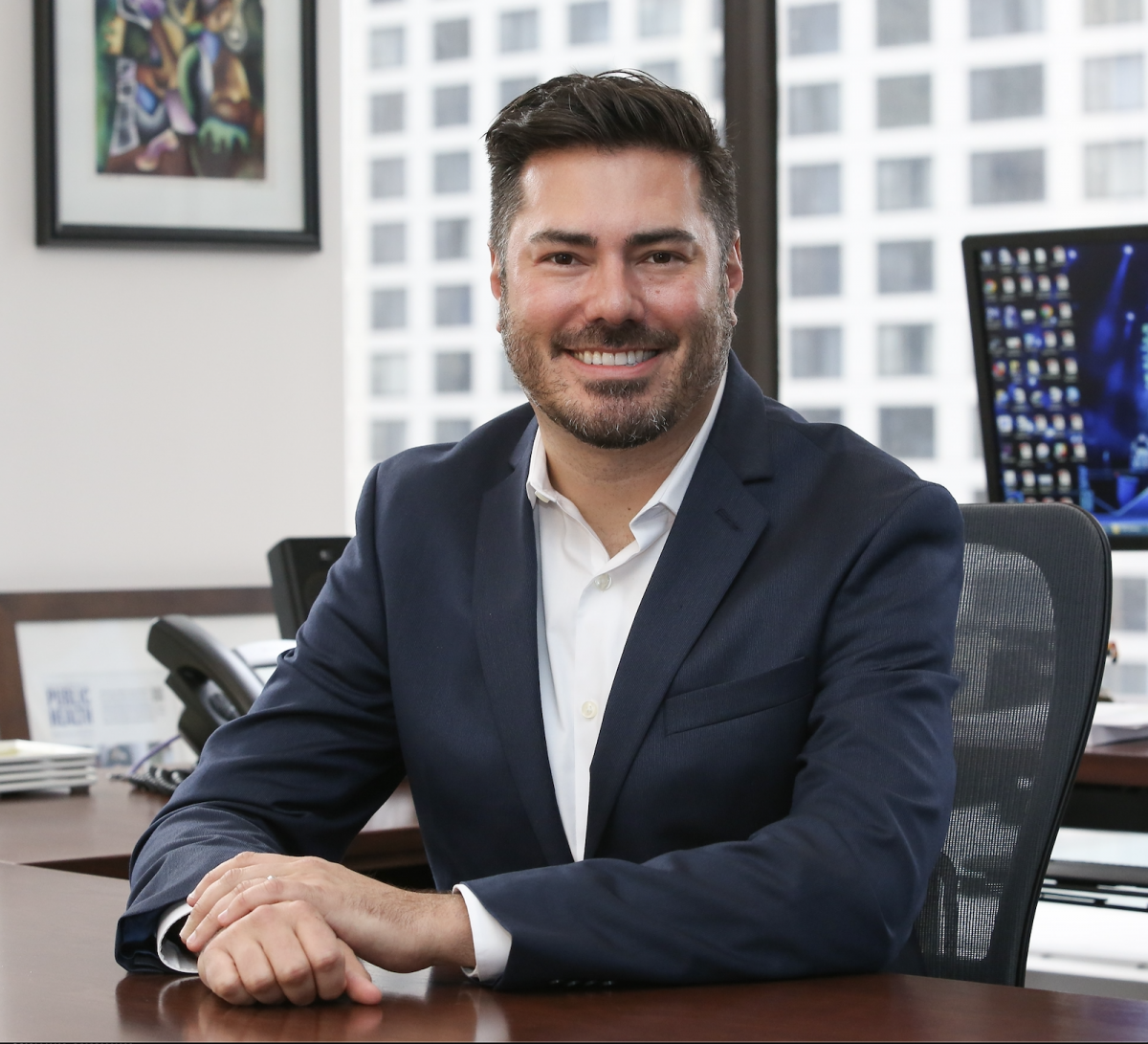 Speaker Biography: Brian Mustanski, Ph.D. is the founding Director of the Northwestern Institute for Sexual and Gender Minority Health and Wellbeing, which has grown to be the largest LGBTQ health research institute in the US. He is a tenured Professor of Medical Social Sciences and Co-Director of the NIH Third Coast Center for AIDS Research (CFAR). His research focuses on the health and development of LGBTQ youth and the application of new media and technology to sexual health promotion and HIV prevention. He has been a Principal Investigator of nearly $60 million in federal (NIDA, NIMH, NIMHD, NIAID, NCI) and foundation grants and has published over 265 journal articles. He is a frequent advisor to federal agencies and other organizations on LGBTQ health and HIV prevention, including serving as an appointed member of the National Advisory Council on Minority Health and Health Disparities. Some recognitions for his work include being named a William T Grant Scholar and NBC News selecting him in 2017 from 1,600 nominees to their inaugural list of 30 changemakers and innovators making a positive difference in the LGBTQ community.
About the SGMRO Scientific Webinar Series
The Sexual & Gender Minority Research Office (SGMRO) Scientific Webinar Series was launched in FY 2020 as a platform to promote research being conducted by NIH-funded investigators in the field of SGM health. This series seeks to highlight a diverse array of topics and research areas. The goals of this series are to highlight current and groundbreaking SGM health research and to provide a forum that allows students, postdocs, early-stage investigators, and others to envision a research trajectory in SGM health research.
Webinars are typically one hour in length, including 15 minutes for Q&A. Webinars are free and will be recorded and posted to the SGMRO website.
Individuals with disabilities who need Sign Language Interpreters and/or reasonable accommodation to participate in this event should contact Shyam Patel at the SGMRO (shyam.patel@nih.gov), and/or the Federal Relay (1-800-877-8339).
This page last reviewed on April 20, 2021