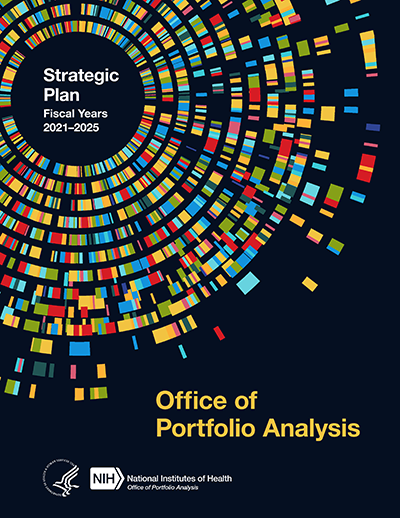 The OPA Strategic Plan FY 2021-2025 establishes how the office will accelerate biomedical research by supporting data-driven decision making. The OPA strategic plan includes three objectives that will guide the activities of the office over the next 5 years.
Objectives
The objectives focus on the OPA mission to continue the development and refinement of analytics and tools that can help manage portfolios, identify high-performing areas of research, and detect exciting new scientific opportunities.
Click on each objective to learn more.