OPA News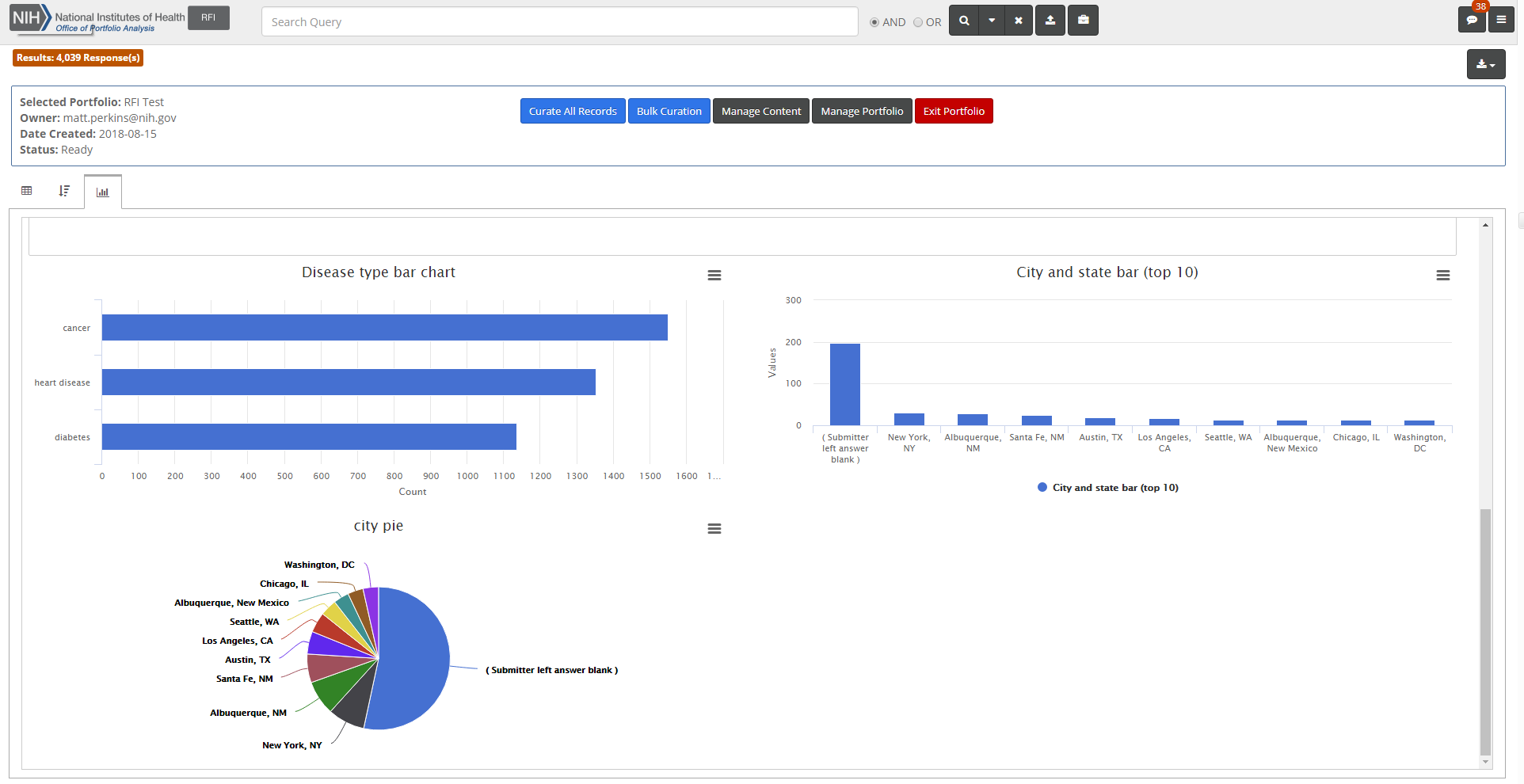 OPA develops Request For Information (RFI) analysis tool
The RFI tool user interface simplifies and streamlines the coding and analysis of responses received from RFIs or other text collections.
The benefits of using the tool are:
Upload data from Excel or html.
Curate within the tool without the need for Excel spreadsheets (or upload curations from Excel)
Use facets to drill into coded results
Download results, including totals from the facet view
Query results based on values in user curated fields
Facets, charts, text highlighting and word cloud features assitst with analysis of responses.
Additional details can be found here. To obtain access, or for a demonstration, please contact: isearch@od.nih.gov
This page last reviewed on January 18, 2019