Director's Bio: David R. Wilson, Ph.D.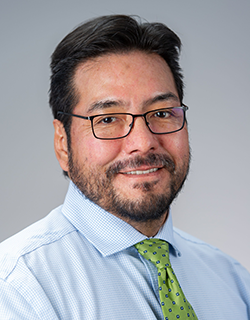 David R. Wilson, Ph.D.
Director
Dr. David R. Wilson was appointed first director of the Tribal Health Research Office (THRO) at the U.S. National Institutes of Health (NIH) in 2017. In this leadership role, Dr. Wilson brings together NIH representatives, resources, and research to address Tribal health concerns. He works to build a unified NIH presence with which to engage and ensure input from Tribal leaders across the country.
Dr. Wilson is committed to encouraging underrepresented minorities to pursue careers in science and aims to expand training opportunities for American Indians and Alaska Natives. In April 2022, he was appointed as one of five national health leaders to serve as a new member on the Stand Up To Cancer® Health Equity Committee. He also serves as an adjunct professor at the Johns Hopkins School of Public Health at the Center for American Indian Health.
Previously, Dr. Wilson served as public health advisor and American Indian and Alaska Native policy lead with the Office of Minority Health at the U.S. Department of Health and Human Services and was a senior research scientist at the National Institute on Aging at NIH. He has a Ph.D. in molecular and cellular biology from Arizona State University.
Featured News and Publications
This page last reviewed on July 25, 2022