OPA Strategic Plan FY 2021-2025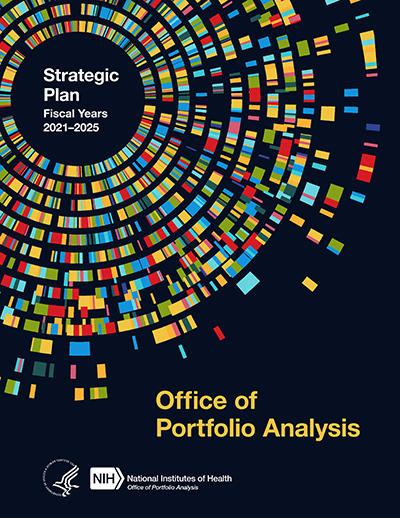 The OPA Strategic Plan FY 2021-2025 establishes how the office will accelerate biomedical research by supporting data-driven decision making. The OPA strategic plan includes three objectives that will guide the activities of the office over the next 5 years.
Objectives
The objectives focus on the OPA mission to continue the development and refinement of analytics and tools that can help manage portfolios, identify high-performing areas of research, and detect exciting new scientific opportunities.
Click on each objective to learn more.
OPA will assess the progress on these objectives regularly and adopt new approaches needed to optimize support for NIH decision makers. These objectives also directly support objectives in the NIH-Wide Strategic Plan.
For more information about the OPA Strategic Plan, please contact the Office of Portfolio Analysis at OPAInformation@nih.gov.
This page last reviewed on November 5, 2021